Aspinal of London has arrived in Milan, launching in the prestigious La Rinascente flagship store in Milan, located on the luxury mezzanine floor. To celebrate the launch an event took place on the 4th February, hosted by Creative Director Mariya Dykalo.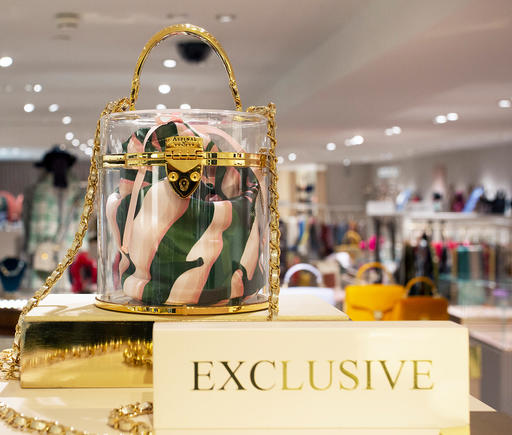 Featuring our hero pieces from the Spring Summer '20 Collection and the striking Pandora Bag in Acrylic with an exclusive branded pouch for Rinascente. Our favourites include updated signature pieces such as the Micro Mayfair in Penelope Pink as well as the new Pandora Bag in Lavender Croc and the Accordion Card Case on Chain.
Shop spring summer
To celebrate the opening we wanted to share our favourite spots in Milan
Where to Stay
Rosa Grand Milano - Located in the heart of Milan and next to historic landmarks such as the Duomo and Piazza Fontana. The Rosa Grand offers elegant and luxurious rooms, stylish as the fashion capital.
Where to Eat
Giacomo Arengario - Serving beautiful views of the piazza, this art-deco style spot serves contemporary Milanese dishes with a focus on quality.
Where to Shop
La Rinascente - Spread over eight floors, La Rinascente is the destination for luxury shopping in Milan. Both international labels and classic Italian brands offer the best of their handbags, ready-to-wear, home accessories and cosmetics.
Available from the 4th-17th of February.
Ground Floor Balcony,
La Rinascente,
20121, Milano.
More Details