For Aspinal, building partnerships is crucial to how we think about sustainability. Businesses have a responsibility to protect their environment and their communities, to support their customers and to pass on their vision of sustainability to others. This is the reason we only work with expert craftspeople who share our values and goals to ensure our products are crafted with longevity in mind.
What Are We Currently Doing?
Whether we are drawing up designs, sourcing materials or assembling items, we make sure our trusted collaborators are as serious about sustainability as we are. They share our vision of crafting supreme quality luxury products with as little impact on the planet as possible.
We are a proud member of the non-profit organisation SEDEX, one of the world's leading ethical trade organisations that work with businesses to improve working conditions in the global supply chain. We insist that all our production partners are also SEDEX members so that consistent high workplace standards can be assured across the whole Aspinal family.
Alongside guaranteeing a commitment to sustainable practices, collaborating with experts allows us to provide customers with products made to last a lifetime. Our items are meticulously handcrafted from creation to completion so pieces from our collections can be cherished for years to come. As part of the sustainable partnership we have established with our customers, we also pledge to repair any purchases made from Aspinal as part of a one-year, no-quibble guarantee.
We also partner with Balfour wines, served to customers within our Regent Street flagship store and grown on the Hush Heath Estate in Kent. The family-run vineyard is extremely passionate about sustainability, with the 400 acre estate providing a home to indigenous insects and animals that have all made their home within the oak woodland and wildflower meadows of the estate.
The Role of Partnership in Building Our Future
As we continue our tradition of luxury craftsmanship, we are now adapting our processes with our trusted partners to develop our products even more responsibly and to meet our new sustainability goals. To this end, we will develop a comprehensive Supplier Accord to detail the requirements and standards our partners must meet in order to uphold our Sustainability Strategy. This will be coupled with an exhaustive manual detailing everything from threads and ribbons to packaging materials. A companion manual for our employees, the Aspinal Accord, will ensure we maintain the same high standards of sustainable practice at head office.
Aspinal of London is a proud member of the following organisations: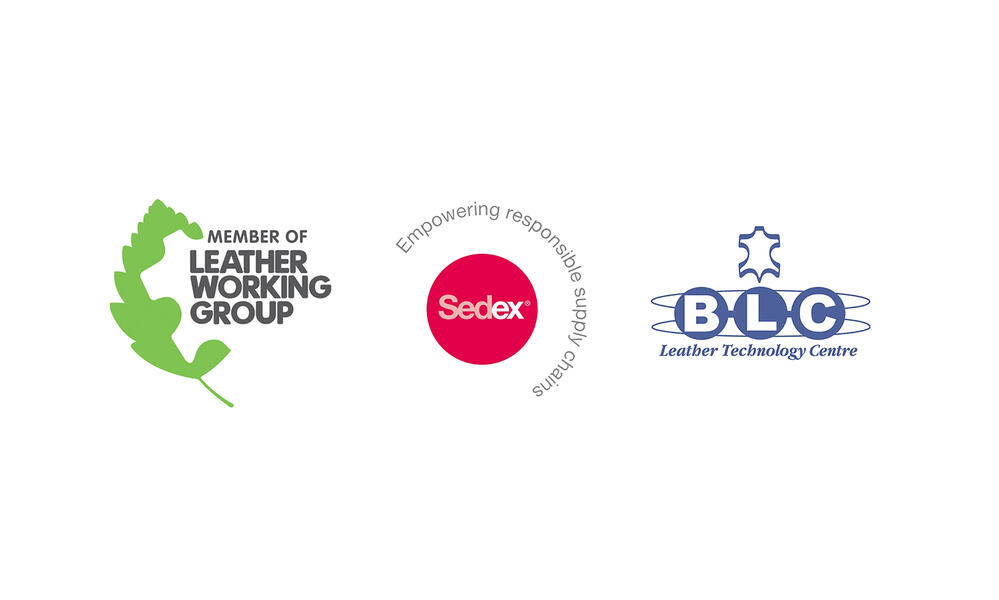 Our partnerships with sustainable suppliers and manufacturers help us to develop better connections with our customers and have a positive impact on both communities and the environment.
Explore our Bee Aspinal: People page to learn how people are the key to embedding sustainable practices across our whole business.