If you'd rather steer away from the clichéd and show your appreciation for your significant other in a more unique way, we've come up with a fool proof guide of romantic gestures to transform Tuesday 14th February into the perfect day.
Breakfast in Bed
The foundation of any good day is usually a filling breakfast. Instead of grabbing some toast on the way out the door or refuelling at your desk, why not get up a little earlier and cook breakfast in bed for two? From quick and easy pancakes to a luxury yoghurt bowl, top off your early morning meal with a glass of Champagne and decorate the room with a bunch of blooms for a romantic touch. This is also the perfect opportunity to exchange any gifts you may have bought such as the ones in our romantic gift guide.
A Hand Written Love Letter
We may live in an exciting technological age but showing your love and appreciation through a text message or email doesn't really qualify as a grand show of affection. Take lessons in romance from past decades by crafting a beautiful hand written love letter. Choosing delicate paper and practising your most elegant script, write out a romantic poem or an excerpt from your sweetheart's favourite book and either present it to them in person or slip it into their bag to find later.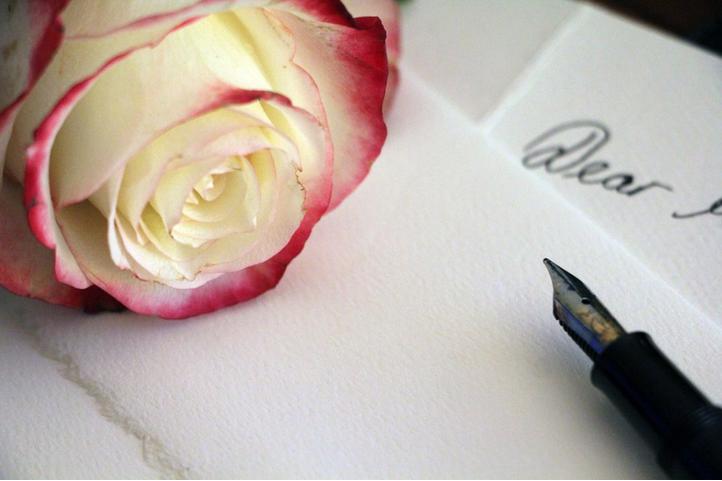 Luxury Lunchbox
Unfortunately, Valentine's Day falls on a Tuesday this year meaning it's unlikely to be an all-day event for most. If you haven't got the day off to enjoy a leisurely lunch together, show you're still thinking of them by sending them off to work with a luxury lunch pack. From deli style sandwiches and decadent chocolate covered strawberries, put together a delicious feast that's bound to make anyone's day that little bit brighter. They say the easiest route to a man's heart is through his stomach after all.
A Date with a Difference
Dinner at your favourite restaurant, while being an enjoyable experience, is not necessarily extraordinary or romantic. Forgo convention and opt for something more unique like a couples dance class or an ice skating session in beautiful surroundings. For a more bespoke evening, plan a themed dinner with a particular cuisine or an evening inspired by a mutually liked film or book.
An Impromptu Getaway
There's nothing more romantic than being whisked away to an exotic location for a few days of rest and rejuvenation. From spa weekends and luxury glamping experiences in stunning settings to more long distance adventures overseas, planning a getaway on or around Valentine's Day is the definitive display of affection. For an extra special touch, make it a surprise and don't tell your significant other where you're going until you get there!
Dream Driving
Instead of taking public transport to work or heading to your date by taxi, indulge your wild side by hiring out a dream sports car or motorbike for Valentine's Day. A great gift idea for driving fanatics or those people who are difficult to buy for, rent out a new top of the range model or a vintage vehicle and drive around in exhilarating style. For old romantics who prefer their transport to be something a little more classic, pay for a horse and carriage to take you round for the evening.