Last week I was very lucky to be invited to the world premiere of Fox's all new adaptation of the classic Agatha Christie novel, Murder on the Orient Express (In Cinemas Now).
One of the most stylish, suspenseful and thrilling mysteries ever told, "Murder on the Orient Express" tells the tale of thirteen strangers stranded on a train, where everyone's a suspect. One man must race against time to solve the puzzle before the murderer strikes again. Kenneth Branagh directs and leads an all-star cast including Penelope Cruz, Willem Dafoe, Judi Dench, Johnny Depp, Michelle Pfeiffer, Daisy Ridley and Josh Gad.
To celebrate the release Aspinal of London has launched an exclusive collection in collaboration with the film. Staying true to the understated elegance and style of this period, Aspinal's choice of colours for the collection are a perfect combination of classic ivory and soft camel using the highest quality Italian leathers, with a whimsical take on colour for the elegant scarf range featuring artwork by award-winning textile artist Emma Shipley.
For the premiere I opted for a dress by Kelly Simpson and my new favourite bag, the Limited Edition Book Clutch embroidered by Hand & Lock. My husband Iain and I were joined at the premiere by our close friend, fashion and lifestyle blogger, Stephanie Peers.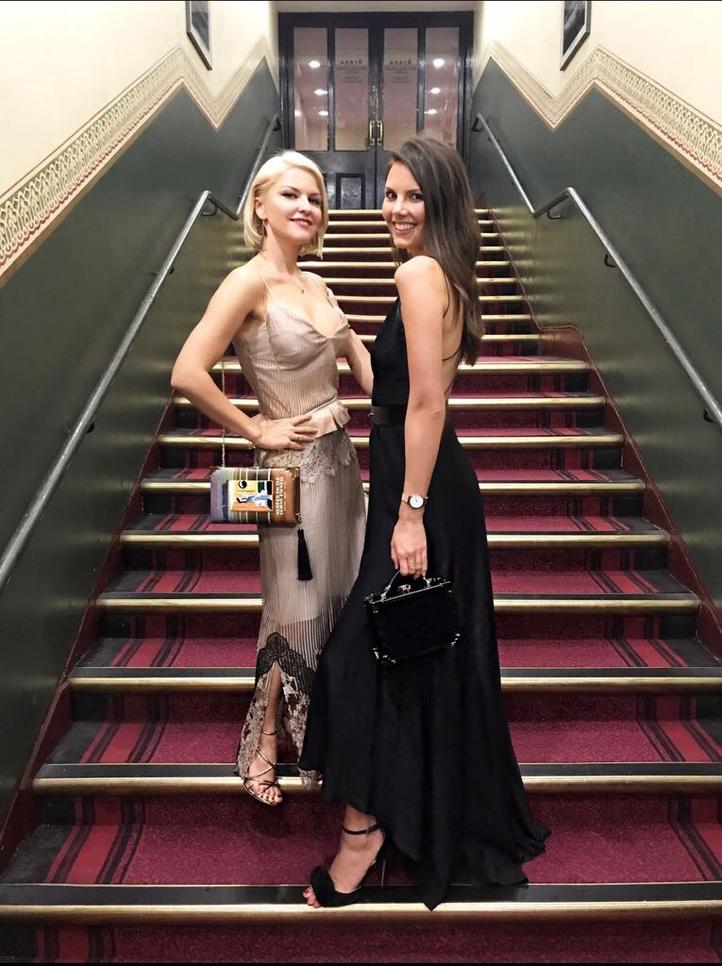 To find out more about our exciting new collection and our collaboration with the film click here.