Aspinal favourite, Zoe Cole talks us through her Christmas. From what her family will be getting up to on the big day to what she'll be giving her loved ones and what she'd love to wake up to on Christmas Day.
Gift for your Husband?
My husband (Strictly Come Dancing's Brendan Cole) tours with his own theatre show every January which means travelling round the UK for 3 months.
His bags are looking a little dog-eared by now so I'm going to treat him to Aspinal's Large Harrison Weekender Bag in Black so he can arrive at his venues in style!
Gift for your Mum?
My Mum has been fantastic as always this year, stepping in to babysit our daughter at the drop of a hat so she deserves a big thank you and a little luxury in her life!
I think she would love The White Company's Shawl collar, full-length cashmere robe. The White Company have been doing a take on this for a few years now and I can't imagine anything more luxurious to snuggle up in on cold Winter mornings!
Gift for your Dad and Brother?
Most men are a bit rubbish at looking after their skin and my dad and bro are no exception! Green People do a fab Men's range with products which smell wonderful and don't contain any harmful and harsh chemicals.
Gift for a girlfriend?
I love Monica Vinader jewellery and normally ask Father Christmas for something from this designer every year. Her personalised Alphabet Pendant in Rose Gold would be a perfect gift for my bestie.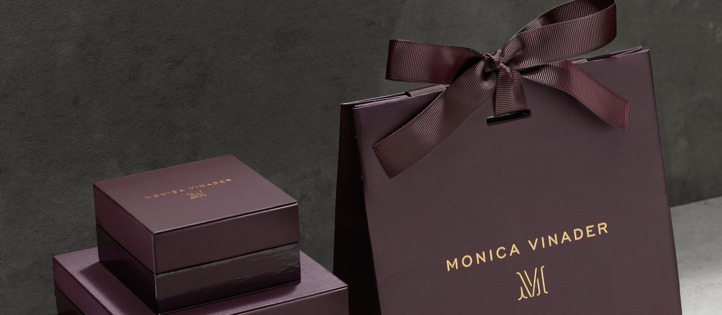 What do you love about Christmas?
Where do I begin! I get so excited about the Christmas festivities and the excitement has increased even more since having my daughter who was born on Christmas day!
She will be three this year so I think she is finally getting some idea of what Christmas is about. For me, the best things are tuning out from the real world for a couple of days and spending time with extended family, eating, drinking and making merry. I also love to get creative with decorating the house as I love to entertain in style!
What Aspinal gift would you like to find under the tree for yourself?
If I were to wake up on Christmas morning to a Mayfair bag in Burgundy I certainly wouldn't be disappointed!
I'm obsessed with Burgundy this season. I may also treat myself to a new journal as I'm a bit old fashioned and love to write all my notes for the blog rather than putting them straight onto the computer.
What will you be doing this Christmas?
This Christmas we will be hosting as usual. We normally have 7 for lunch but sadly Brendan's brother has just returned home to New Zealand to live so there will be fewer of us this year.
No doubt friends will drop in later in the day though for drinks or we will all walk down to the village pub. We normally stay at home for New Year but this year we have decided to head to the carribean for a quick break and some sunshine before the onslaught begins!
What's your ultimate party clutch?
I love the Mini Trunk Clutch!
It's perfect for the party season as its so small but due to its trunk shape it's actually really roomy inside. Perfect for fitting all the party necessities such as phone, credit card, lippy and powder. It also comes with a long shoulder strap so that you can be hands-free for all that festive dancing under the Mistletoe!
For More Information:
Blog: Fashionably Balanced
Instagram: @THEZOEC
Twitter: @TheZoeCole
(images courtesy of Antonia Pena)