This week, Aspinal favourite Audrey Rogers, aka BeFrassy spills the beans on travel disasters, her airport style and what travel accessory she cannot live without.
What are your top tips for travelling?
I am on a plane every 2 weeks, so over the years I've managed to learn what works best for me:
No makeup while you travel, hydrate almost excessively and moisturize during your flight.
Wear flats, always - I travel with a lot of luggage and managing all this in heels would be near impossible as well as unnecessarily uncomfortable.
Bring your own snacks, flight food is the absolute worst! I usually throw some coconut water & homemade trail mix or granola in my Marylebone, so I am fuelled and not hungry while I am travelling.
What's your favourite place to visit?
Oh such a hard one. I love stepping off the plane in Dublin. I lived there as a child so it's a very special place to me, and everyone is so friendly there. It's like coming home in a strange way.
What's your must-have travel accessory?
I love my Aspinal Marylebone, it's the perfect size! I can carry my camera, book, wallet, water - all my in flight essentials that I refuse to be without. Also, the built in tech charger pack comes in such handy as I usually rely on my iphone for entertainment while I am flying!
Have you ever had a travel disaster?
I once forgot my passport and only realized during check in for a flight to Ecuador. I've missed quite a few flights too, especially in the summer months going from Spain back to France. The more you travel, the more likely a disaster will occur, it seems!
Do you go for airport-chic or a more laid back look when travelling?
Laidback, always. I usually wear boyfriend jeans, loafers & a simple white blouse. I prefer to be comfortable and relaxed.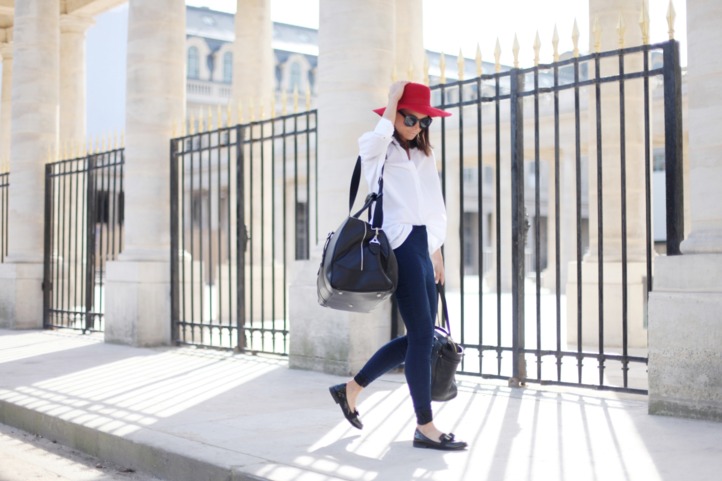 What Aspinal travel item couldn't you live without?
My Aspinal travel wallet is so practical, I never travel without it. It keeps me organized, I can store my passport, boarding passes, hotel reservations - all in this little wallet, rather than rummaging for each document in my bag.